The Online Annual Questionnaire can be set to have certain questions marked as required. To mark fields as required, check the 'Req' checkbox next to the applicable question on the Online Annual Questionnaire edit form. This requirement can be set on the plan level, in the online annual questionnaire batch, and for the online annual questionnaire default edit form. Note: If the user sets required questions on the default edit form, the defaults will only apply to a questionnaire if no questionnaire had previously been added to the plan.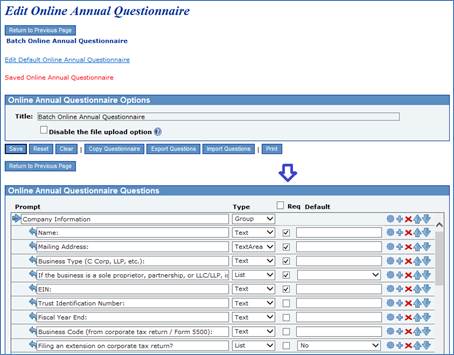 If marked as required, those fields must be populated on the portal before the portal user is allowed to submit their response. If a user attempts to submit the questionnaire without answering a required question, an error message will appear identifying which required questions need to be answered prior to submission.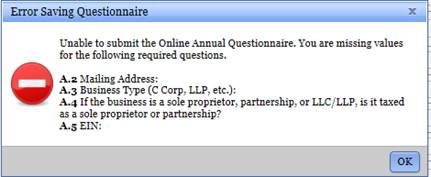 0
0
Was this article helpful?
0 out of 0 found this helpful