In order to add your company's logo to your portal, you will need to go to the "Portal Branding" page: Wolters Kluwer logo>Administrative Tasks>Portal/Workflow>Portal Branding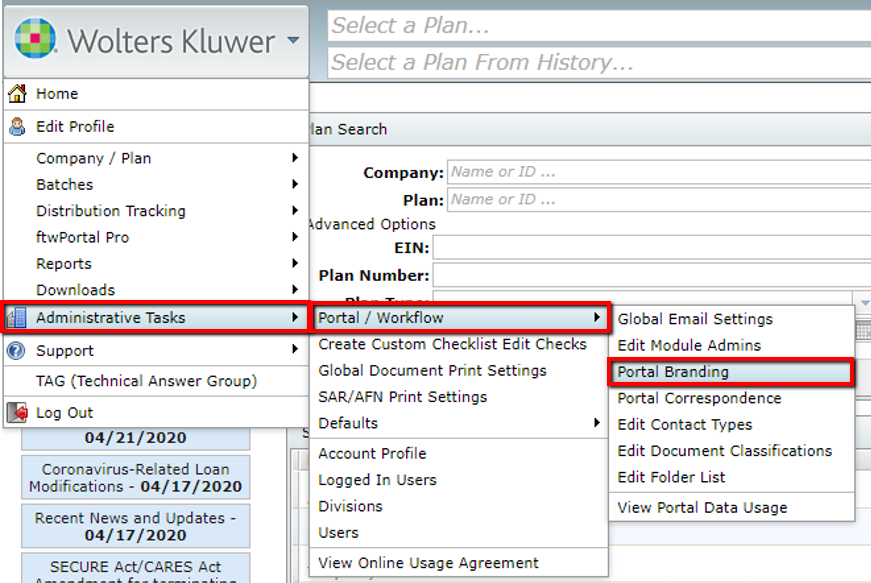 From the portal branding page, select the Current Portal Logo section and check the box to "Use Custom Logo"> Browse for your file> Save. Note: the recommended logo size is 200px by 50 px.
Once you have added your custom logo (1), you will be able to click on the "Portal Link" at the top of the "Portal Branding" screen (2) to see how your logo would display in the portal (3).
1.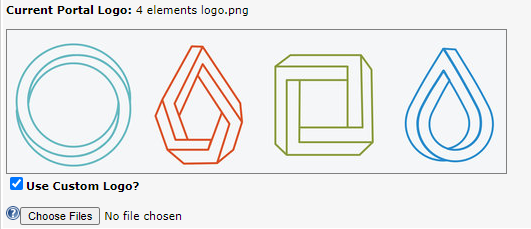 2.

3.