In the event you have information you wish to publish to the Portal that fall outside of the items in the Documents Module, you may do so within the Portal module. You can create new communications and send these to Portal users by clicking on the "New" button in the upper, right-hand corner.

A. Choose a Document Classification from the drop-down list of the new communication window.
B. Ensure your portal users are set up with signing permissions (if not, click on "Edit Portal Users").
C. Enter your subject
D. Choose your email template, enter a portal message, select a folder **Note if you wish for the Portal Item to also contain a message, select the Portal Message button and either check the 'Same as e-mail' check box or type a message directly into the text block below.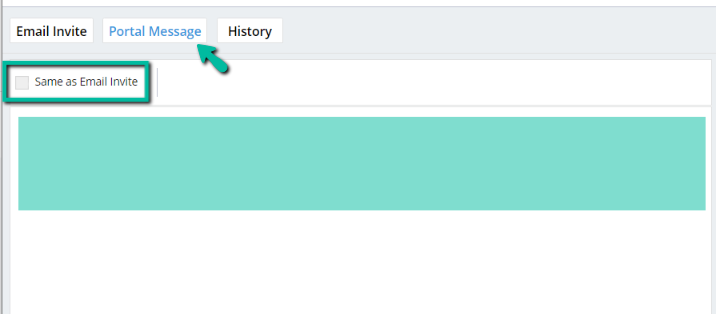 E. Add an expiration date (optional)
F. Add file(s) by either dragging/dropping or clicking on "Select files."
Note: only .PDF and .RTF files may be published to the portal for e-signature.
G. When your files have been added, click on the toggle in the file line to add e-sign options if applicable. Based on the portal users added, as well as who has permission to sign from those added, you will see "X Signees" displaying. Click on "X Signees" to update who should be signing or indicate who should receive e-sign completion notification emails.
H. Post the communication to the Portal and send the invitation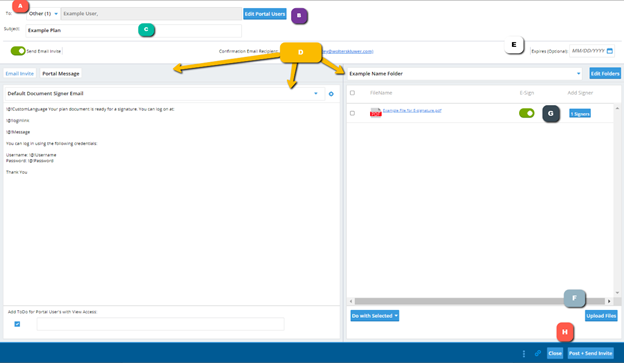 Once the communication has been published for e-signature, the status of the grid will update. The last column on the Communications tab is for the "Signed" status. Hovering over the icon in this row for each communication published for e-signature will give you an at-a-glance update as to the status

Please feel free to contact our Support team with any questions you may have with this process at support@ftwilliam.com or via our help line at 1.800.596.0714.
0
0
Was this article helpful?
0 out of 0 found this helpful